Premium Admin Template for Tailwind CSS
Comes with 191 fully designed pages, packed with hand-crafted components, all in a beautiful consistent styling. There is no better way to start building your next project with Tailwind CSS.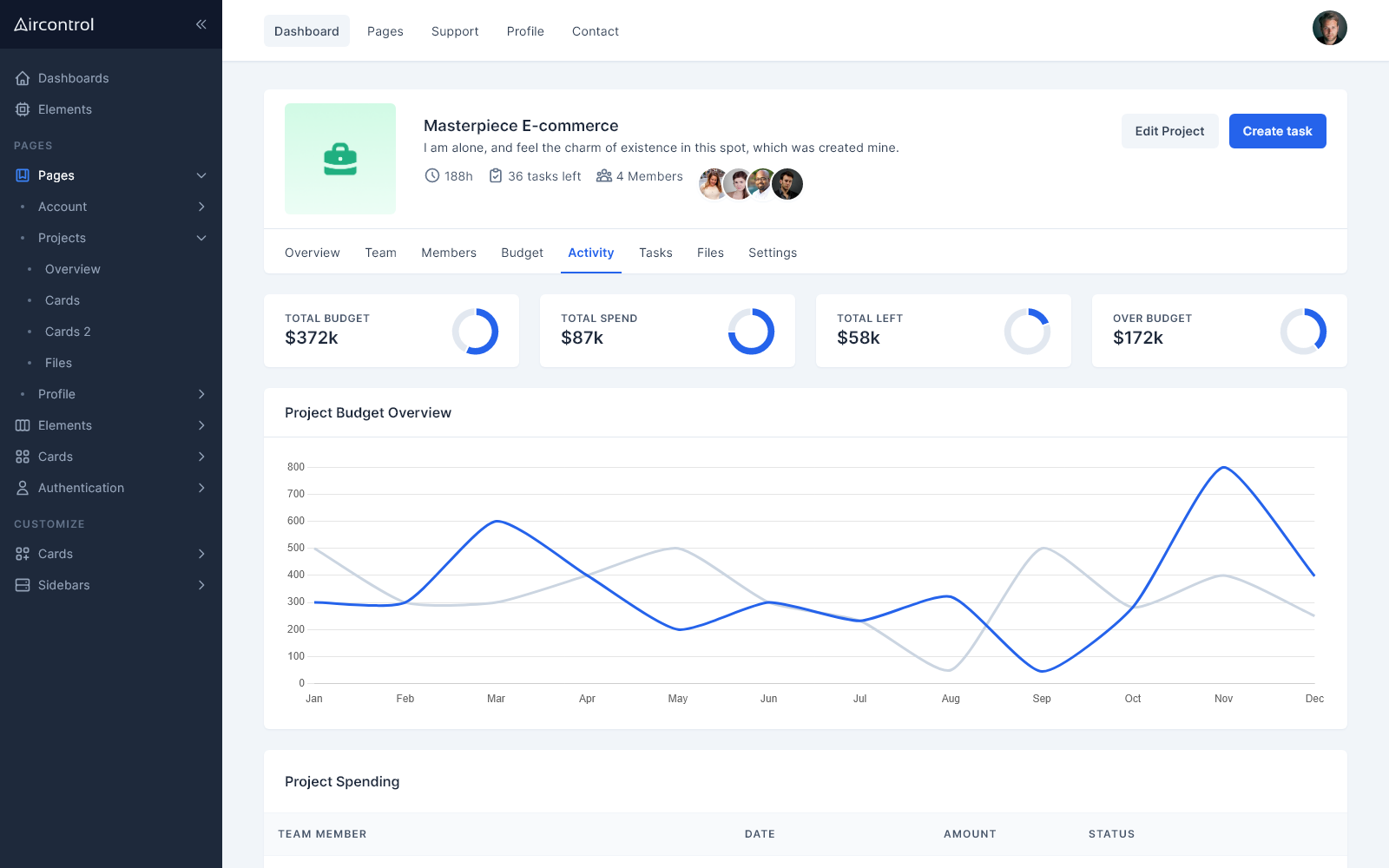 modern technology
Simple to understand and easy to customize admin theme
Fully responsive and made with Tailwind CSS and Alpine.js
Responsive
All designs are fully responsive and carefully designed, tested and implement to scale on every screen size.
Tailwind CSS V3
AirControl is made with the latest version of Tailwind CSS. Tailwind is the most popular choice for any modern developer who loves efficiency.
Alpine.js V3
Like jQuery, but for the modern web. Used for the all the UI interactions. Easy to replace with a JS framework of your own liking.
Heroicons
Beautiful hand-crafted SVG icons, by the makers of Tailwind CSS - MIT licensed (230 icons). Feel free to replace them with your own icon-set.
Chart.js
Simple yet flexible JavaScript charting for designers & developers. Great rendering performance across all modern browsers.
Unsplash
Images used in AirControl are freely-usable. All credits goes to the corresponding creators. Feel free to replace them with your own images.
unique designs
AirControl brings a much needed breeze of fresh air to Tailwind CSS
Don't get me wrong - Tailwind UI looks great. But so great that every Tailwind CSS project needs to look this way? You and your customers will appreciate the unique look and feel that AirControl brings to Tailwind CSS. Use AirControl to start building your next amazing projects.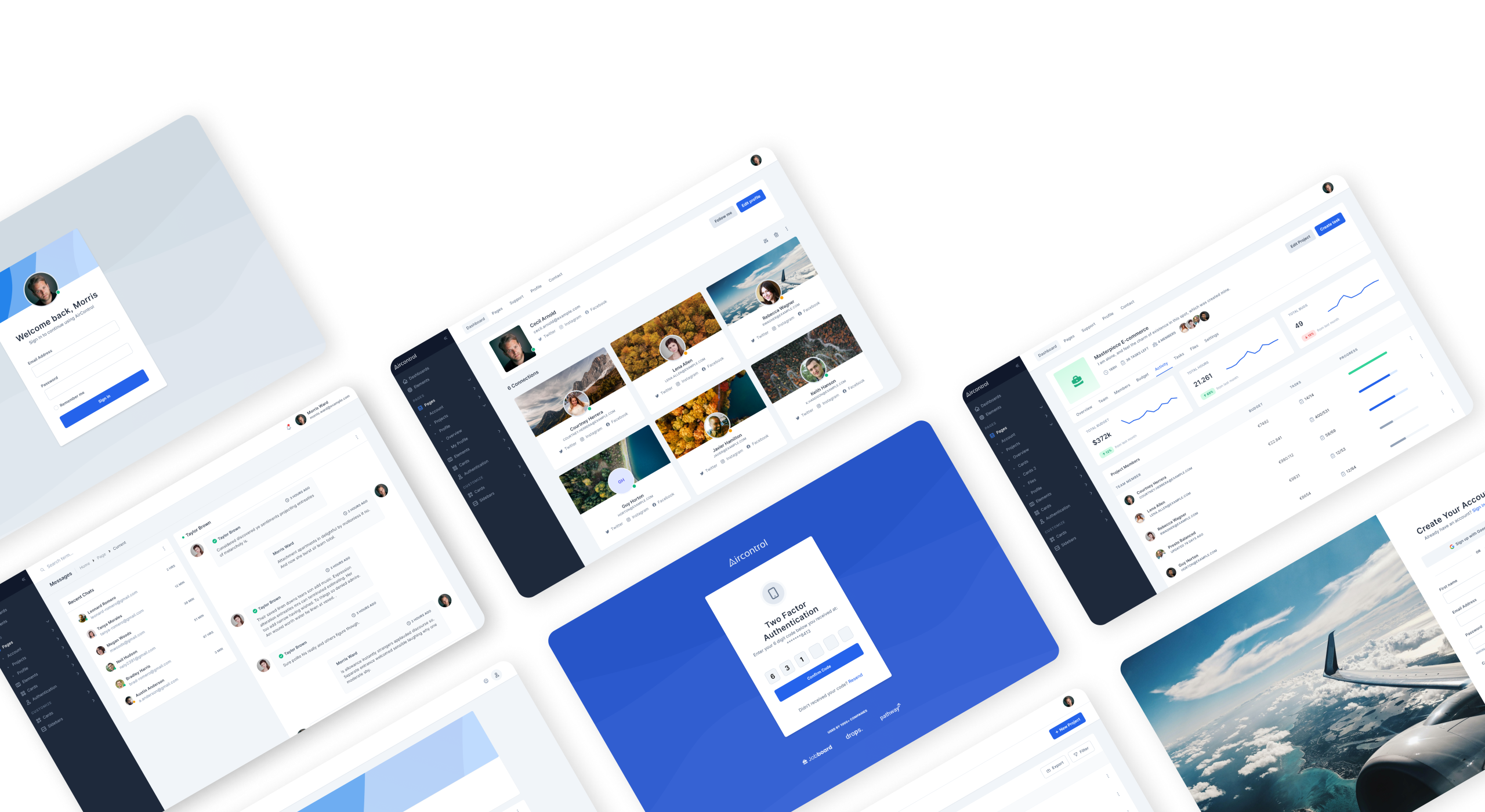 Instant Timesaver
Double your development efficiency with AirControl
Simply download AirControl to your local machine. Open it in your browser and start browsing the library of fully designed pages.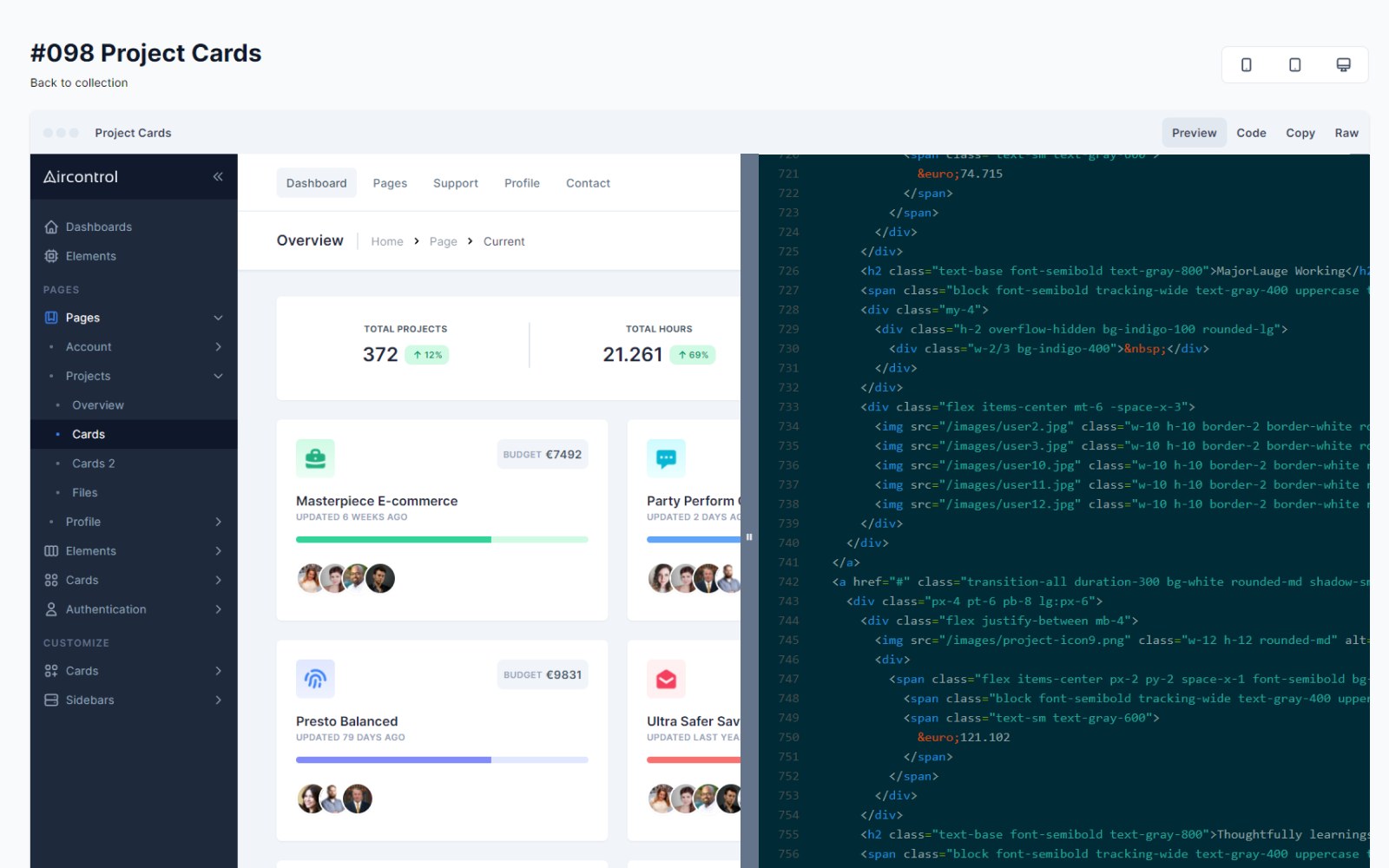 Preview, Copy And Paste
Start browsing AirControls collection of high-quality fully designed pages. When you found the right design for your project, simply copy the designs source code and paste it into your project.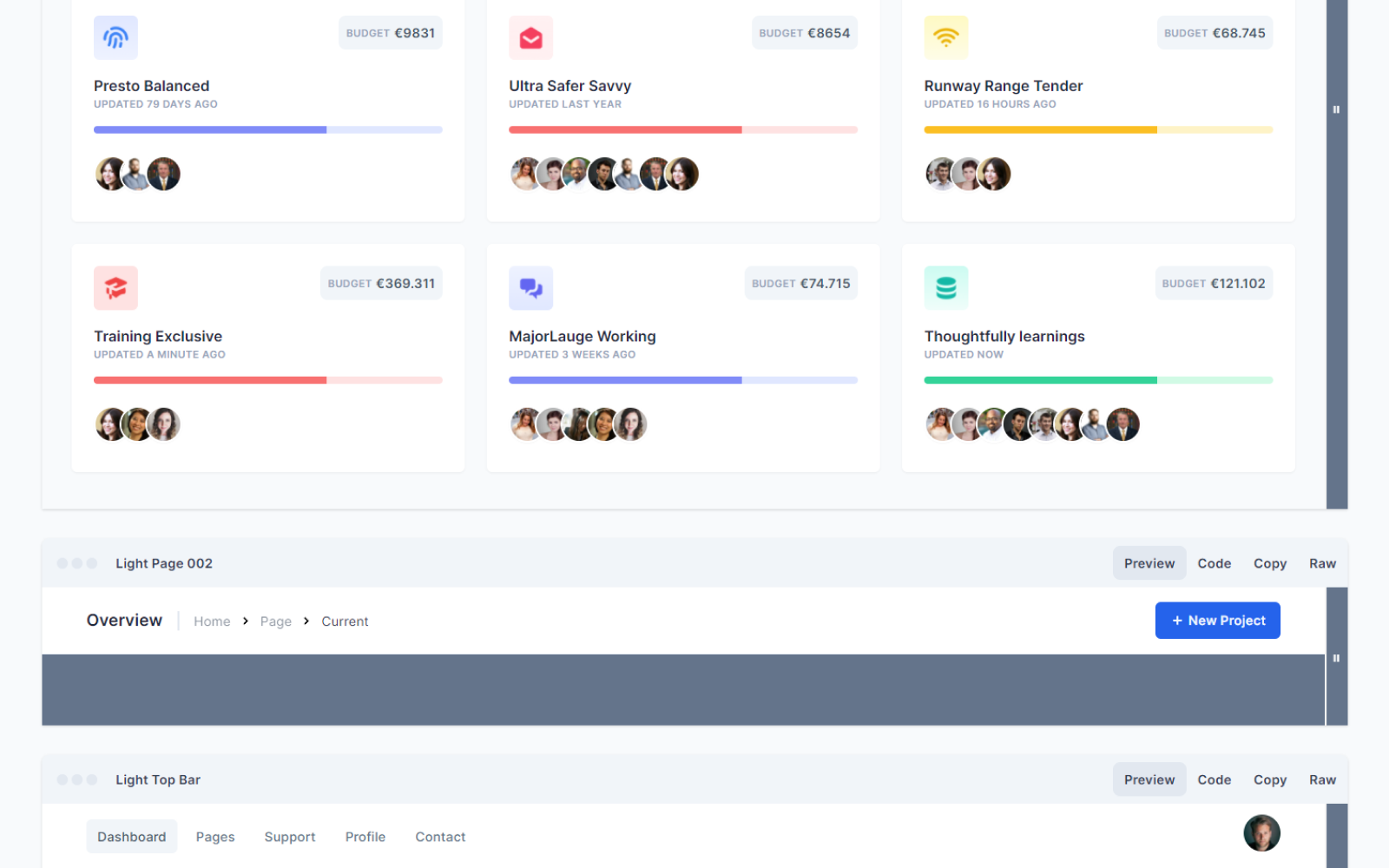 Create your own Admin Dashboard in minutes
We encourage you to be creative and combine components from our designed pages to create brand new designs. Pick your favourite components and add them to your project. All designed pages have their corresponding components listed as snippets that you can easily copy.
Live Previews
Take a sneak peek at our beautiful professionally designed pages. We've divided our designs in multiple easy to recognize categories.
Purchase AirControl for
$149
Authentication / Register
Authentication / Password
Authentication / Two Factor
Authentication / Messages